Triple The Impact: Patriot Bank Awards Multiple Grants Supporting Housatonic Community College Student Education and Housing, and Preventing Food Insecurity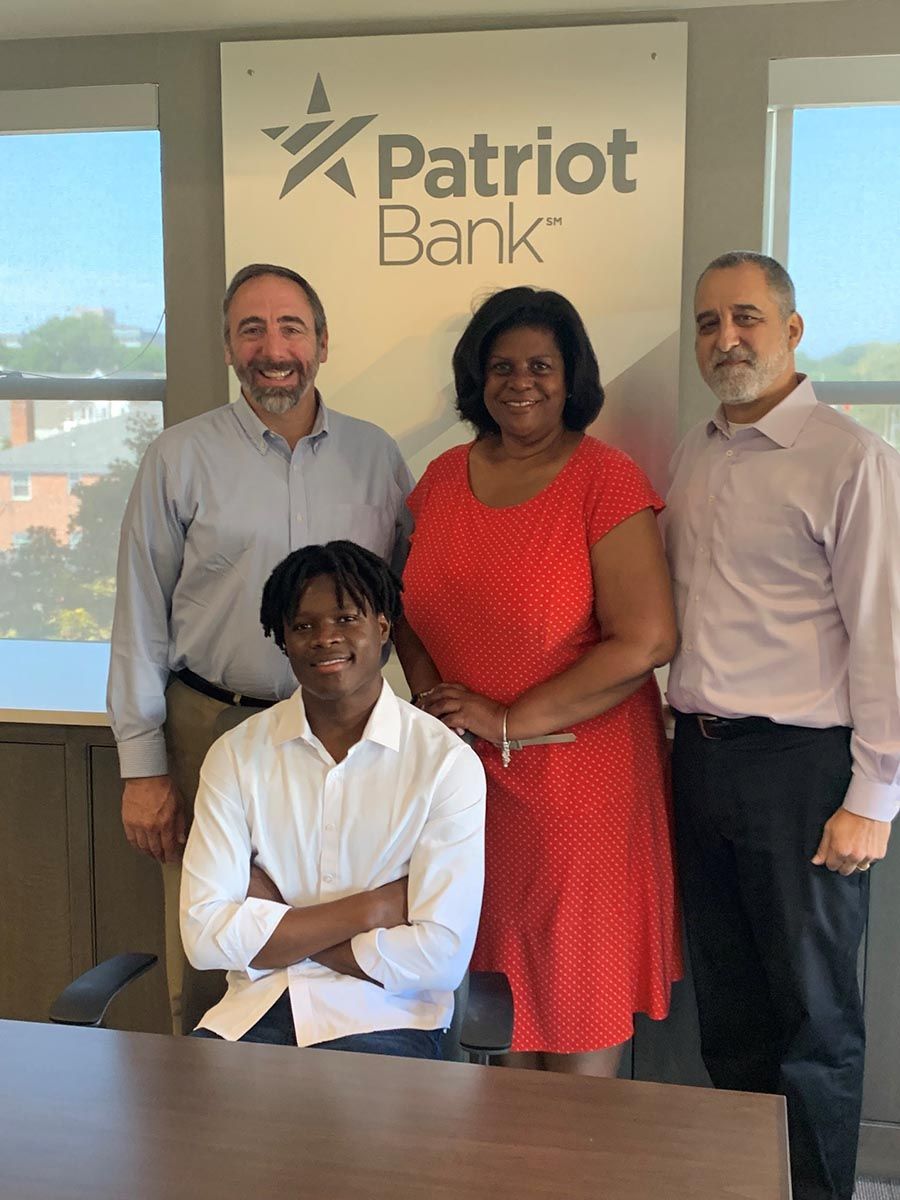 The Housatonic Community College Foundation (HCCF) announced today that Patriot Bank has awarded a $15,000 grant to support student scholarships. The Patriot Bank Scholarship Award will aid students with proven academic performance and demonstrated financial need as they strive to reach their educational goals.
Additionally, upon learning about the heightened food insecurity and housing crisis facing many Housatonic Community College (HCC) students, the bank pledged an additional $1,000 per month of support. In addition to helping students facing housing emergencies, the college operates an on-campus Food Pantry funded by the HCC Foundation and provides students with nutritious food options and basic necessities so they can stay focused on their education.
"Patriot Bank recognizes food insecurity and housing needs are obstacles to academic performance, retention, and graduations," said Rob Russell, President and CEO of Patriot.  Like HCC's Foundation, Patriot is committed to the success of the communities we serve and we are honored to partner with Dr. Smith, Kristy Jelenik and the Housatonic Foundation who share the same mission to help everyone succeed."
Patriot Bank and Housatonic have a longstanding partnership. The community-focused bank, with Connecticut branches across Fairfield and New Haven counties, provides the college with a financial literacy website, workshops, and educational panels for students, and placed a no-fee ATM on campus.
Most recently, the bank began hosting HCC student interns. A high-performing, ambitious scholar Koffi Gnamien received hands-on valuable experience this past summer. Through this internship, Koffi learned about the financial institution's digital forensic and incident response processes, and Cybersecurity controls.
"It was such a great experience at Patriot Bank where I was able to implement and see all the theorem and principles that we learned in school. I'm very thankful for this opportunity and hope this will continue in the future for some other students," said Koffi who is treasurer of the HCC chapter of Phi Theta Kappa, an international honor society.
"Patriot Bank is an incredible partner, and we are grateful for their generous support," said Kristy Jelenik, Executive Director of the Housatonic Community College Foundation. "Their funding and engagement provide opportunities for motivated, high achieving students who would otherwise not have them in achieving a quality education and training needed for continuing education, rewarding careers and financial stability."
To learn more about Patriot Bank, visit www.bankpatriot.com. To learn more about the Housatonic Community College Foundation, visit housatonicfoundation.org or call 203.332.5078. To learn more about Housatonic Community College, visit www.housatonic.edu.
---
About Patriot National Bancorp, Inc.
Founded in 1994, and now celebrating its 28th year, Patriot National Bancorp, Inc. is the parent holding company of Patriot Bank N.A. ("Bank"), a nationally chartered bank headquartered in Stamford, CT. The Bank is headquartered in Stamford and operates 9 branch locations: in Scarsdale, NY; and Darien, Fairfield, Greenwich, Milford, Norwalk, Orange, Stamford, Westport, CT with Express Banking locations at Bridgeport/ Housatonic Community College, downtown New Haven and Trumbull at Westfield Mall. The Bank also maintains SBA lending offices in Stamford, Connecticut, Florida, Georgia, Mississippi, along with a Rhode Island operations center.
Patriot's mission is to serve its local community and nationwide customer base by providing a growing array of banking solutions to meet the needs of individuals and small businesses owners. Patriot places great value in the integrity of its people and how it conducts business. An emphasis on building strong client relationships and community involvement are cornerstones of Patriot's philosophy as it seeks to maximize shareholder value.
Patriot Bank is a full-service financial institution with branches in the Connecticut counties of Fairfield and New Haven, as well as in Scarsdale, New York.