Whether you want to inspire an HCC student, honor or remember a loved one or support an academic program, the HCC Foundation is here to help make your giving experience enjoyable and meaningful. You can make a difference in many ways.
Establish a Scholarship

You can honor or memorialize a loved one with a named-scholarship, or nurture a tradition of philanthropy among your family by creating a scholarship to benefit HCC students.

Give Stock

Gifts of appreciated stocks may offer substantial tax advantages. The HCC Foundation accepts direct transfers of securities.

Make an Annual Gift

Your donation can be received via our secure online donation page. (link to Donations (housatonic.edu)

Consider a Bequest

You can elect to remember HCC with a bequest in your will which may also have estate tax planning benefits. Through a bequest, we can help you build your legacy and achieve your charitable goals. And if you let us know of your intentions, we will include you in our legacy society.

Make a Corporate Matching

Gift Many employers offer matching gifts that will increase the value and impact of your gift. Contact your human resources department to learn if your company participates.

Give Through Your Donor Advised Fund

If you have a donor advised fund with a commercial bank, investment firm or community foundation, you can recommend a grant award to the HCC Foundation.
Contact us for more information: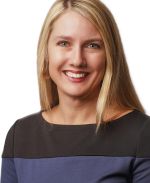 Kristy Jelenik
This email address is being protected from spambots. You need JavaScript enabled to view it.
203.332.5078